Happy October! We hope you are enjoying the beautiful colors and smells of Fall.
We have lots going on here at Just 4 Kids-check out our newsletter below! We hope to see you soon.
***********PLEASE VOTE FOR OUR PUMPKIN!!!!**********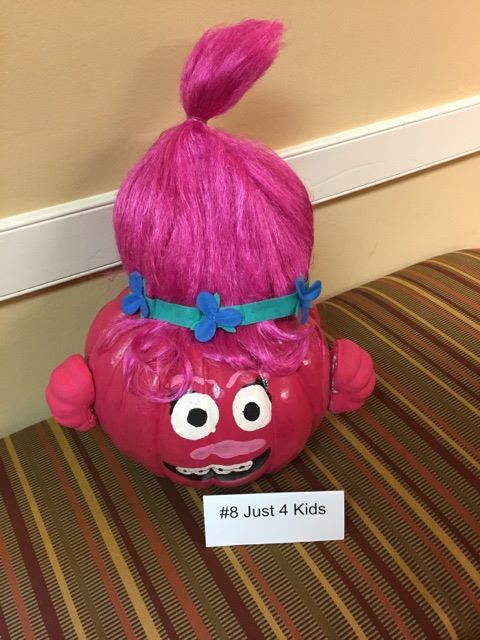 Vote for our pumpkin in the Great Annual Pumpkin Contest!
Presented by Dr. Davis & Dr. Nyczepir

HOW TO VOTE
Option 1: Visit their office at 10436 Ironbridge Rd. Chester, VA 23831
Option 2: Vote online by going to their Facebook page here and 'liking' our pumpkins picture!
******OCTOBER RAFFLE******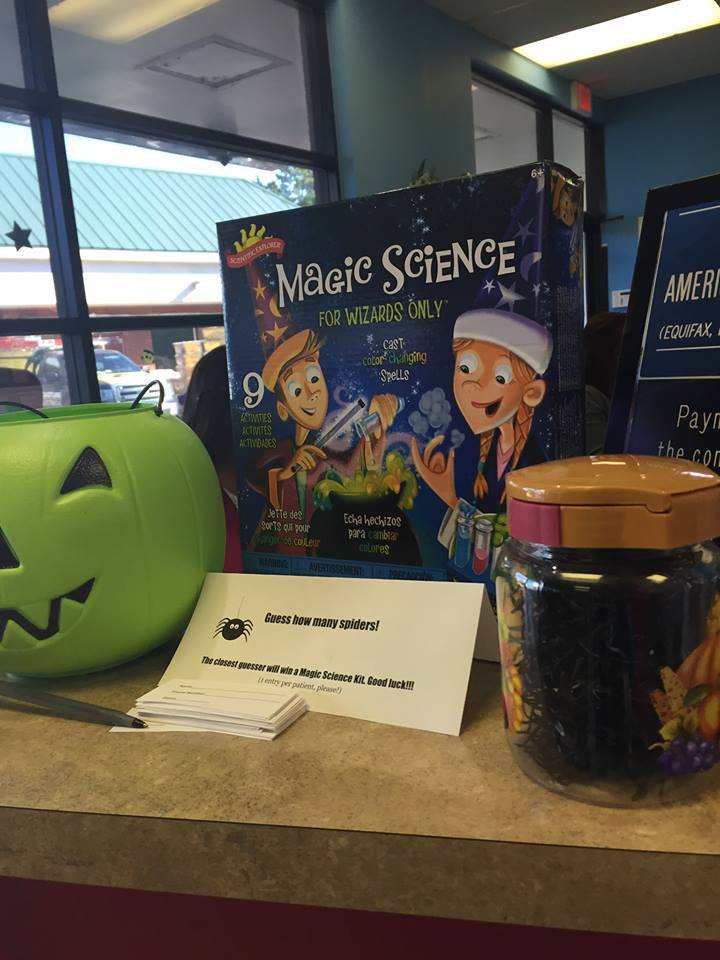 Can you guess how many spiders are in the jar? Take a gander and enter to win a Magic Science Kit!
Raffle ends October 27, 2016. The winner will be announced on Monday, October 31st.
One entry per patient, please! 
*HALLOWEEN PARTY*
Join us in celebrating Halloween! If your child's appointment is scheduled for Monday, October 31, 2016, bring them in their costume for our costume contest and enjoy face painting and balloon animals. We'll have some other tricks and treats going on throughout the day!
*CASH FOR CANDY DRIVE*
We are all anticipating Halloween…costumes, candy, tricks, and treats! Ever wonder what to do with all of that candy? Consider donating it to our 2nd Annual Cash for Candy Drive.

Trade in your Halloween treats for CASH!
You will receive $1.00 for every pound of candy you donate to the Cash for Candy Drive (Max 5 pds/child). You'll also receive ONE ticket to participate in a prize raffle!
All candy donated will be sent to our troops through Operation Gratitude. For more information, you can contact community@just4kidsdentistryva.com or visitwww.operationgratitude.com.
Donations accepted from October 31, 2016 to November 3, 2016. 
Special thanks to Estes shipping for shipping all of our candy for FREE!!
We are so thankful for great partnerships with our community. 
See you soon! 
Just 4 Kids- Richmond